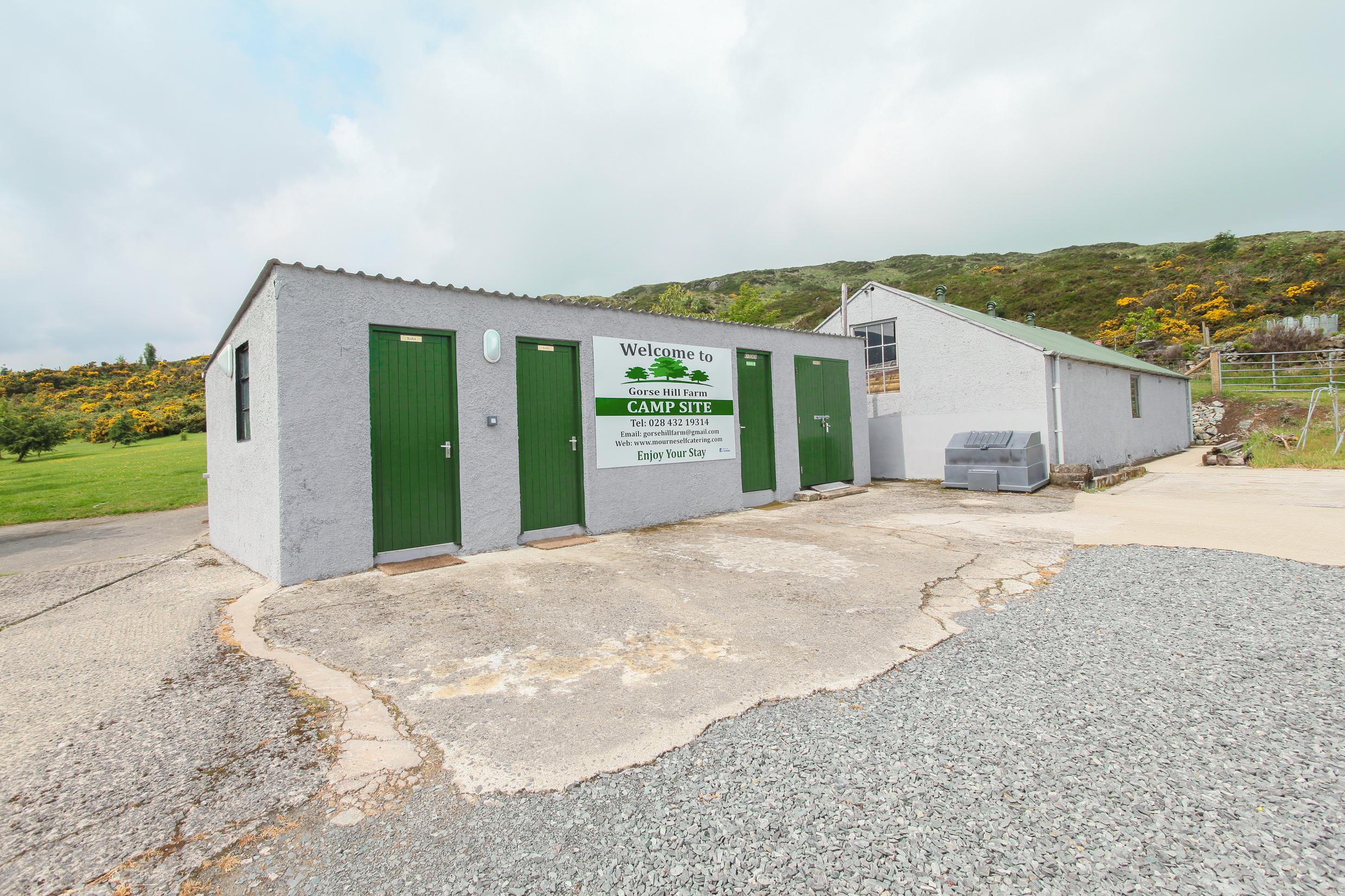 The camp site offers spectacular panoramic views of Hare's Gap, Dundrum bay and Shimna valley. It is ideally located for expeditions in the Mournes as it is within a short walk of the Trassey track and Happy Valley.
The camp site has all the amenities you'd expect to find in a youth camp, offering Toilet block and fully fitted kitchen, along with "The Den", a converted barn kitted out with tables and comfy chairs, ideal for team meetings and route planning sessions, or as a sheltered retreat from inclement weather. The Den also has a wood burning stove, although we would ask that all groups wishing to use this facility, bring their own fuel.
No dogs (except for guide dogs) are permitted on site.